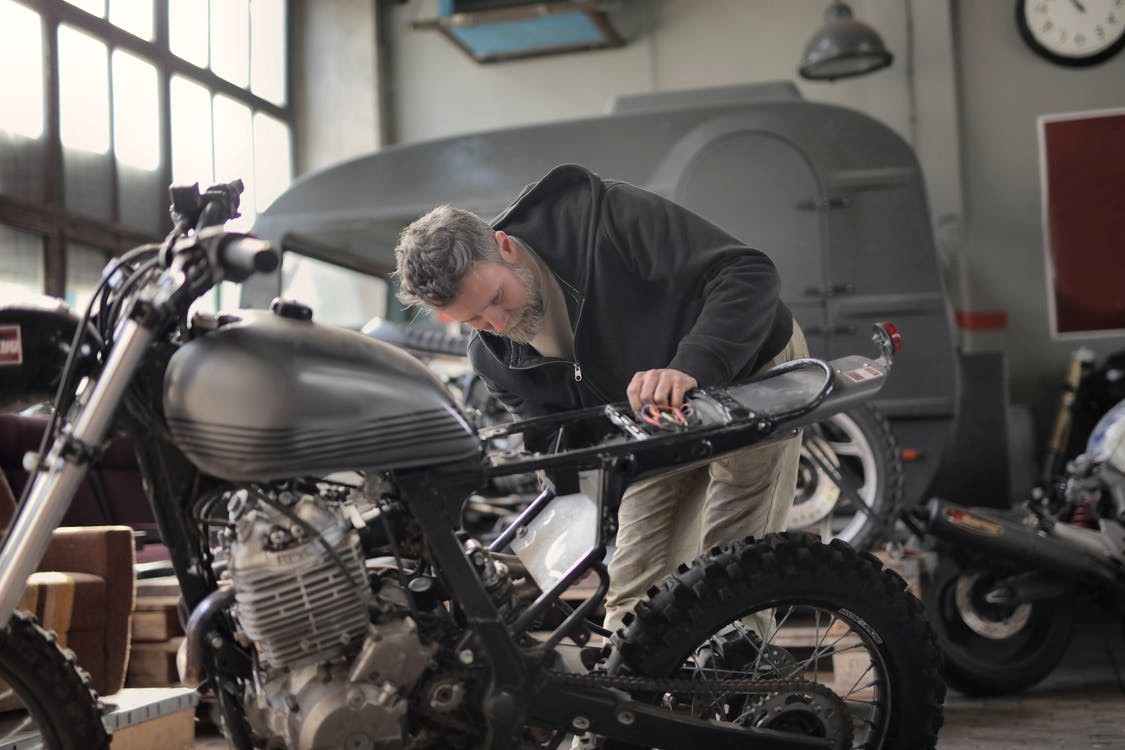 If you own a motorcycle it's very important to know about motorcycle parts. Probably the easiest way to familiarize yourself with the different components and parts of a motorcycle is through a manual. Now this can be either through the owner's manual or a more advanced service manual. The owner's manual is the one that comes with your motorcycle from the factory. Usually these manuals guide you through some of the basic steps on your motorcycle's maintenance. But a service manual will walk you through everything from changing your oil to rebuilding your engine from scratch. And the interesting thing is that unlike most prints that seem to be totally out of date these days, there is still demand for printed manuals rather than digital copies. Just imagine you're repairing your motorcycle and your hands are covered in grease. I don't think you'd want to touch your tablet or smart phone with those hands.
What manuals give you the best information about motorcycle parts?
There are a few different types of service manuals that you can purchase. Each of these service manuals have varying levels of detail. The simplest of these manuals will take you through the basics you should know like how to change your oil, change your tires, and even rebuild your engine. But if you want to learn about more challenging technical tasks, the details in those manuals are not sufficient. There are other service manuals that give you detailed specifications about your motorcycle parts, even on how to tighten your bolts. They will give you technical step-by-step details on how to work on your bike. These service manuals are very similar to what your motorcycle repair shop technician may be using. However the service manuals that they use are a little more detailed and advanced and are called OEM service manuals.
OEM service manuals
The service manuals that service technicians use are called OEM service manuals. These service manuals include every single detail that you can imagine on your motorcycle. And they are catered specifically to your particular motorcycle type, year and model. Although these manuals are very specialized and are generally made to be used by service technicians, you can still purchase them if you want either online or directly from the manufacturer. But most ordinary motorcycle riders would not need such specialized manuals. Only think of buying them if you want to actually know how to build a motorcycle from scratch yourself.
Related Posts